It's high time we shared these Oxford Connecticut wedding photographs. We've photographed a few weddings in Oxford now, and every time, we're blown away by how beautiful it is there. Nicole & Brandon's wedding couldn't have been against a more picturesque backdrop. The wedding ceremony and reception took place at a private residence that also happens to be a horse farm. From the rolling green meadows to the charming foot bridge over the pond, every aspect of the farm was begging to be photographed. And lucky for everyone, the light was stunning that day which made the bride and groom portraits a breeze.
We knew that we were the perfect wedding photographers for Nicole & Brandon from the moment we learned about Moose, their (at the time) new German Shepherd puppy. It wasn't difficult to convince the couple to bring Moose along for their engagement session last autumn. To be honest, it was difficult to stay focused on shooting – I just wanted to play with that sweet little puppy! As much as they love him, it's no surprise that he was also a part of their wedding day.
Surrounded by family and friends (and Moose!), Nicole & Brandon exchanged vows on a little island, overlooking the pond. The ceremony was laid-back and beautiful and reflected the couple's personalities perfectly. We took some awesome portraits afterwards, capturing the crazy, fun bridesmaids and groomsmen. A huge white tent served as the reception location, where dinner was served, toasts were made and dancing began…and they danced, and danced, and DANCED
Nicole & Brandon, it was an honor for us to be a part of your special day. We had a BLAST photographing your engagement session and your wedding. Wishing you many, many, MANY years of happiness together!!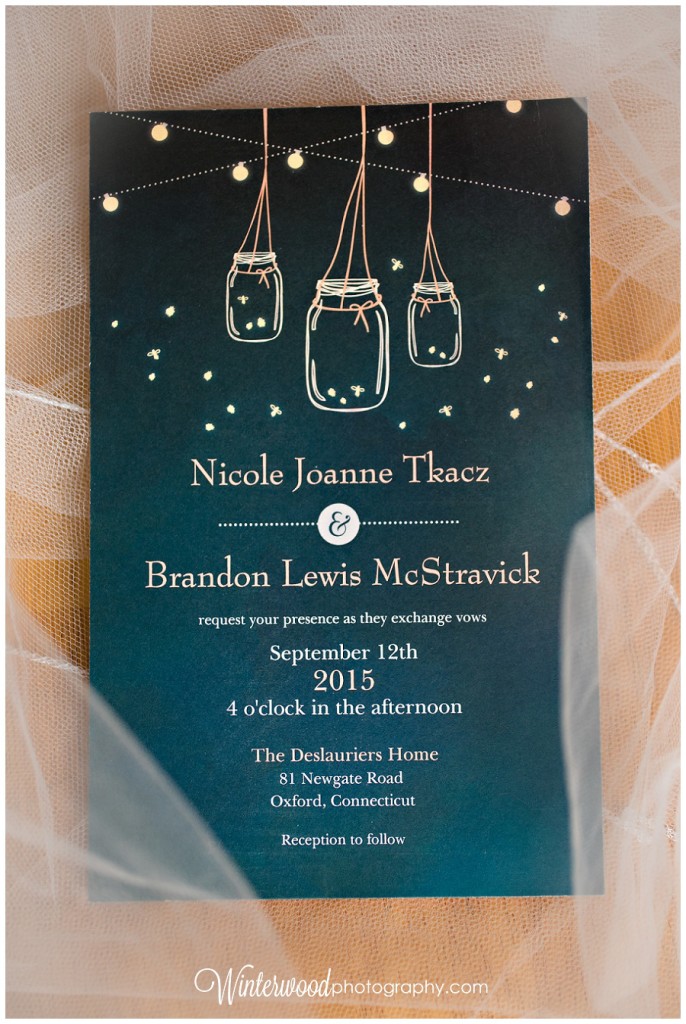 More photos of Nicole & Brandon's Oxford Connecticut Wedding